Literary writer Sarah Shaffi picks her favourite books for a soothing read this season
There's nothing better as autumn closes in than pulling on your favourite jumper, putting your phone on silent and curling up in an armchair with a good book.
And when it comes to exactly what you're reading, a harrowing personal history or a heavy Russian classic won't do. No, the ideal book for this scenario is a comfort read, one that (maybe after a little bit of tension and drama) will put you at ease. Think of it as the literary version of a piping hot mug of tea.
These six books will transport you to new places and introduce you to new people, but with all the warmth of feeling like you're returning home to friends. And you'll finish each one with a desire to go back to the beginning and read it all over again – the sign of the most soothing of books.
Happy reading!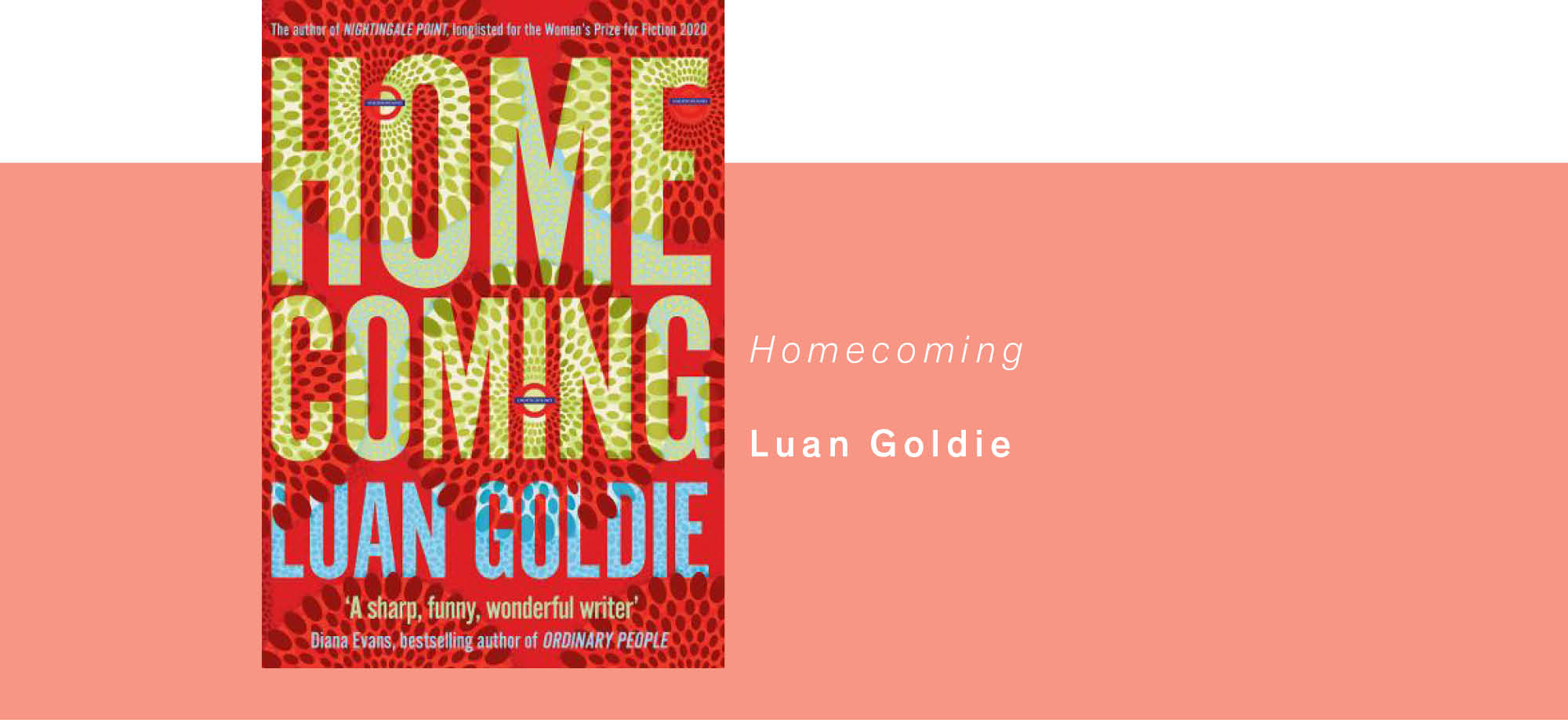 In her second novel, Luan Goldie covers two locations – London and Kenya – over the course of almost two decades. Kiama has grown up without a mother and is desperate to fill in the gaps in his memory about her. When he asks family friend Yvonne to go to Kenya with him to find out more, she can't refuse, and the unravelling of secrets long buried is set into motion. Homecoming is a tear-jerking story of love, family and friendship that will make you appreciate that to get to the good, we often have to live through pain – but it's all worth it in the end. HQ, £12.99

It may sound meta but reading about how books have the power to change a person's life is – in this case – incredibly soothing. Cathy Rentzenbrink was kept afloat after tragedy struck by reading (which she wrote about in her first memoir The Last Act of Love), and found a new path – first as a bookseller, then as a literacy campaigner, and finally as an author. Rentzenbrink shares anecdotes about books that have meant something to her and gives recommendations on everything, from the best series to "the enduring consolations of crime". Picador, £12.99
Ok, the word "murder" may not immediately conjure up feelings of rest and relaxation, but The Thursday Murder Club is ironically a mood-boosting read. It's about four residents of a retirement village in Kent – Elizabeth, Joyce, Ibrahim and Rob – who are all pushing 80, so really, how dangerous can it get? Quite dangerous, as it goes, when a dead body shows up and the foursome begin a quest to catch the killer. Funny and warm, this is a mystery story in the tradition of Agatha Christie; you'll want to devour it in one go. Viking, £14.99
This is a sequel, yes, but you don't need to read the original Japanese novel to enjoy it. This follow-up to Toshikazu Kawaguchi's Before the Coffee Gets Cold is a collection of interlinked stories set in a Tokyo back alley café where, if they follow the rules, customers can briefly travel back in time. Once there, they can redo conversations or see loved ones again for just a moment – an important factor in helping them move on with their lives. Poignant and touching, it's a book about second chances that will warm your heart. Picador, £8.99
Fantasy is one the best genres to try if you want to completely lose yourself in another world – a fact you'll discover if you pick up Erin Morgenstern's newest novel. The Starless Sea follows Zachary, who comes across a mysterious book that contains a story from his childhood. This discovery leads him on a quest to find the book's origins, taking him to an underground library. When he discovers the library is under threat, he must race to find the end of his story. But this novel isn't only about Zachary's journey; The Starless Sea also contains stories from the books its protagonist reads, creating a rich world that will sweep you away. Vintage, £8.99
What did you dream of being when you were younger? And if you got the opportunity to fulfil that dream now, would you take it? Those are the questions Emily Gould asks in Perfect Tunes, her novel about a songwriter called Laura who arrived in New York City with dreams of recording her first album. But as she was on the path to success, a stormy and short-lived relationship with a troubled musician changes her life. Fifteen years later, Laura's teenage daughter is asking questions about her father when Laura's best friend – now a famous musician – comes to town, bringing opportunity knocking. Wise and tender, this novel will make you think about how you can reclaim your own forgotten dreams. Scribner, £14.99