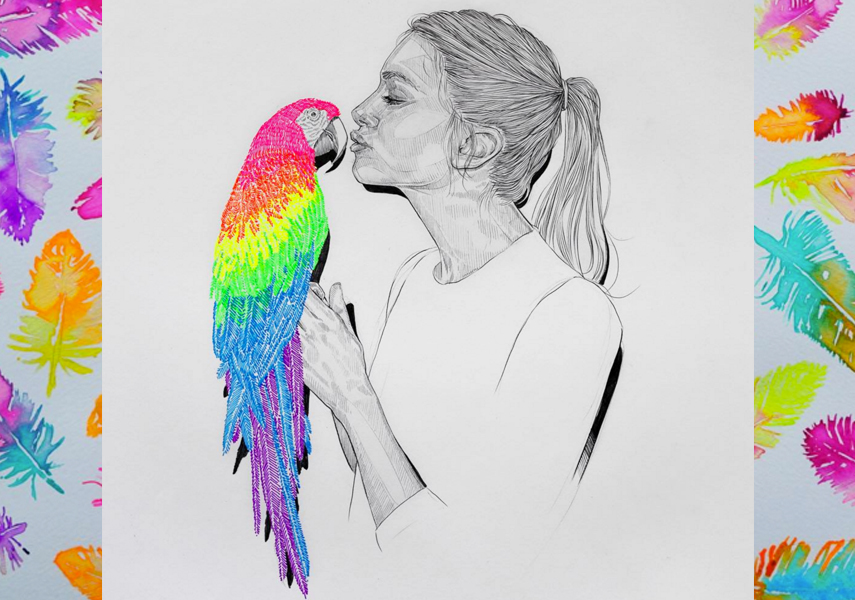 Illustrations by Niki Pilkington.
What made you want to become an illustrator?
I'm one of those really annoying lucky people that love their job. I've always loved drawing and art and anything creative or hands-on, it's been a big part of what I am for as long as I can remember, so there's never really been any doubt about what I wanted to become. My uncle's a successful illustrator based in Reykjavik, Iceland and from a young age I've watched what he does in ore. It was seeing him that really taught me that it was possible to have a career doing what you love. I went through all the usual routes of education - GCSE, A-Level, Art Foundation, then I specialised in Fashion Promotion & Illustration as a degree at Ravensbourne, London. After graduating with a first class (hons) degree in 2009, I am pleased to say that I'm loving every minute of what I do.

How do you relax/switch off?
To be honest, I wish I knew. I'm not very good at either of them.

Favourite book?
It has to be my note book. I'm a list person, so everything I do or aim to do is written down and meticulously planned. My to-do lists are epic, and I'm pretty sure my life would fall apart without them.

Favourite film?
Hmmm, I'll come back to that...

Favourite blog/website?
That's such a difficult question. I do absolutely love Dear Photograph though!

What's your guilty pleasure?
Big glossy heavy expensive fashion magazines, you know the ones... Them, and mango chutney - I have it with absolutely everything, and I mean everything. I even have a squeezy bottle in my car!

What's the best advice you've ever been given?
You're eyebrows should be sisters not twins.

What are you listening to at the moment?
Me tapping my pencil against the desk, trying to think of my favourite film, to no avail...oh and I've got Birdys' album playing in the background.



Visit Niki's blog to see more of her illustrations here, and make sure to follow her on Instagram for artistic inspiration!