Books, TV and gigs to get excited about this month (even if we're experiencing them from home)
We can't say we're delighted about spending so much time indoors again, but thankfully the cultural gods have blessed us with a weighty stash of offerings to keep us entertained this month.
From fizzling debuts and laptop gigs to immersive online experiences and great TV (if you aren't sick of the small screen yet, of course!), here are our picks of what to entertain yourself with this month.
The Digital Gig
Thanks to Covid-19, packed-out arenas have been replaced by live streamed music events to plug the gap left by the cancellation of live tours. While the atmosphere in our living rooms isn't quite the same, we can't argue with the view not being blocked by an annoyingly tall man in the front row. We'll be tuning in to hear Arlo Parks perform her signature intimate beats that blend indie, jazz and pop from her long-awaited debut album on 21st Jan. Buy tickets here.
The Online Exhibition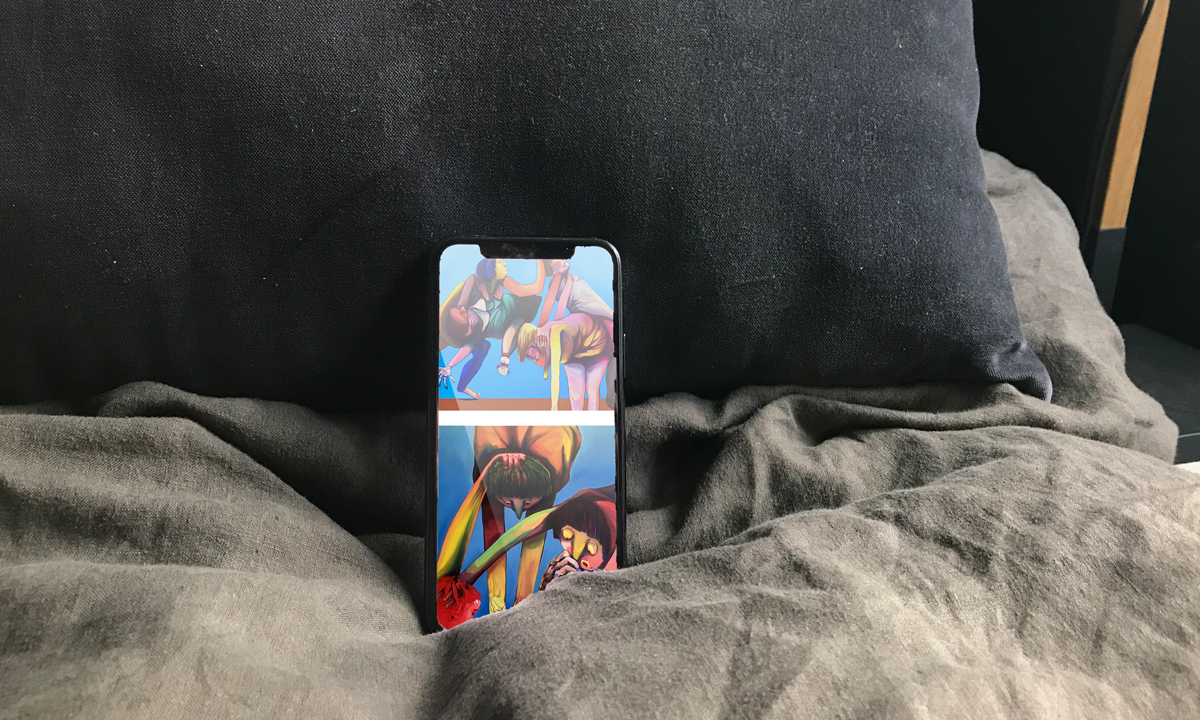 Now that we're on lockdown 3.0, galleries have had plenty of time to up their game when it comes to virtual offerings. This month we're looking forward to seeing British artist Emma Cousin's work at White Cube gallery as a part of their Introductions series, which is a set of online exhibitions of works by artists who have not exhibited at the gallery before. Cousin will be showing her colourful life-sized figures which explore the limits of the body and tread the line between realism and cartoon. Experience it here.
The Immersive Experience
From interactive theatre online to virtual escape rooms, expect to see more of these immersive experiences filling up your Instagram feeds over the coming months. The latest to launch? The Mermaid's Tongue – a digital quest where you transform into a cyber detective to find an ancient artefact before the baddies do. Buy tickets here.
What to Watch
Pieces of a Woman
Fair warning: this isn't a film to watch if you're feeling a little fragile… Or if you're expecting. But this unflinching story of a home birth gone wrong, starring Vanessa Kirby, is exceptional, so it's well worth a watch if you're feeling emotionally robust enough. Watch it on Netflix now.
The Pembrokeshire Murders
Calling all true crime fans: Luke Evans stars as DCI Steve Wilkins in this three-part mini series about 1980s Welsh serial killer, John Cooper. Based on the story of the two double murders which went unsolved for almost 20 years, Cooper was only brought to justice in 2009 after the cold case was reopened. A pretty incredible – and gripping – tale. Watch it on ITV now.
Twist
If period dramas aren't really your thing, this modern retelling of Charles Dickens's Oliver Twist might just be your vibe. With an all-star line-up featuring Rafferty Law, Michael Caine, David Walliams, Lena Headey and Rita Ora, expect a few 'twists' (we had to) on the traditional story. Watch it on Sky from 29th Jan.

The Reading List

Luster by Raven Leilani
Already a best-seller in the US, this sharp, funny debut follows 23-year-old Edie, a black woman struggling to hold down her job in an all-white publishing office, renting a mouse-infested flat in Brooklyn and not making the art she desperately wants to paint. If that wasn't enough to handle, she keeps getting into unsuitable relationships, including one with an older married white man, Eric, and his wife Rebecca, who have agreed to an open marriage… £14.99, Pages of Hackney.
The Prophets by Robert Jones Jr.
Set on a Mississippi plantation, this historical novel tells the story of forbidden love between Samuel and Isaiah, two enslaved men who find refuge in each other. But when the gospel starts being preached on the farm to curry favour with the master, their love is seen as sinful and a day of reckoning approaches. Critics are calling a beautiful, if not always easy, read. £16.99, Bookseller Crow.
The Push by Ashley Audrain
New mother Blythe is anxious – she's struggling to feel the love for her baby, Violet, who in turn is proving difficult, unsettled, manipulative and, slowly, more and more frightening. And when she falls pregnant again, these feelings turn into full blown terror. This gripping novel about motherhood's dark side is set to be the most talked-about thriller over this new lockdown. £12.99, Sam Read Books.