Bring a taste of Italy to your back garden with this brilliant competition from Home Pizza Ovens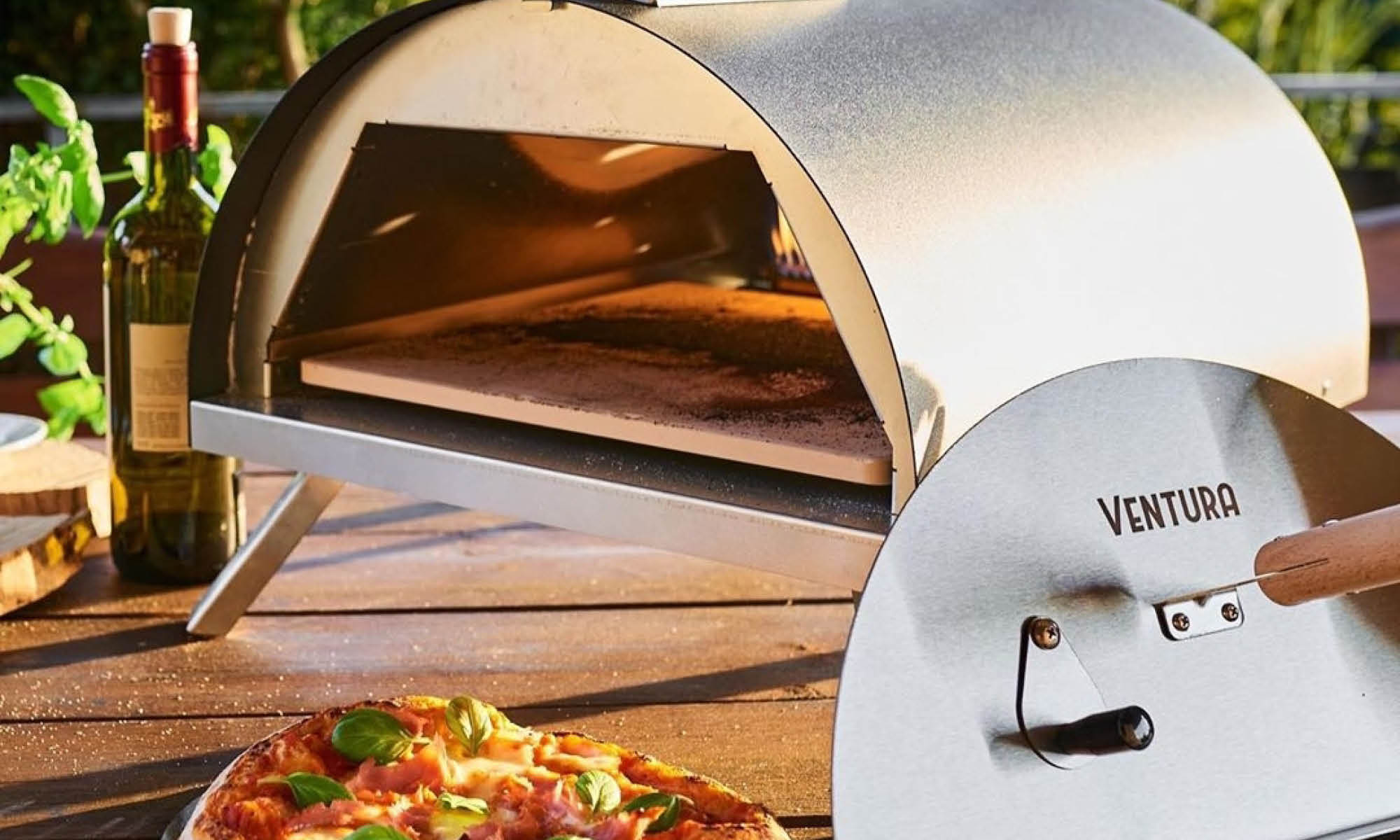 **This competition has now closed. Thanks to everyone who entered!**
We have a confession: we are obsessed with authentic Italian pizza. There's just nothing better than biting into a freshly baked, springy dough (accompanied with an Aperol spritz, of course) while sitting in an open-air restaurant on a sun-soaked Italian shore.
While we can't fly you over to Italy this summer, we can do the next best thing and bring Italian pizza to you. We've joined forces with Home Pizza Ovens to offer one lucky winner the chance to loan a Ventura Ibrido pizza oven over the bank holiday weekend (delivered Thursday 27 August, collected on Tuesday 1 September 2020; see T&Cs), complete with all the fresh dough and ingredients you could possibly need to whip up some of the best pizzas seen this side of Rome. Plus, they've kindly shared their authentic pizza dough recipe (certified by the Associazione Verace Pizza Napoletana) - leaving you to go wild with the toppings!
So, what's so special about this particular oven? Well, it's portable for starters (hello, foldable legs and handles), and it reaches peak pizza cooking heat (450°C, if you were wondering) in no time at all. Plus, it'll cook your dough to top Italian standards in under 90 seconds. Pretty cool, hey?
To be in with a chance of winning this fabulous prize, simply pop your details into the form below. Good luck!
Now, onto the recipe…
AVPN authentic pizza dough recipe from Naples
INGREDIENTS
1.6kg strong flour ('00' grade ideally)
2g fresh baker's yeast or 4g dried yeast
1 litre cold water
50g salt
METHOD
Lay the flour out on a work top and make it look like a volcano. Pour the water in slowly, making sure that the volcano walls don't break.
Next, add the yeast to the water and start to slowly mix in the flour. Once about 10% of the flour is mixed in, add the salt. The water should still be quite fluid at this stage. (NB: if you put the salt in the water at the same time as the yeast, it'll kill the yeast.) Then work the rest of the flour in.
It'll feel like you need to add more flour, but resist the urge! Once all the flour is hydrated with the water your dough will dry up a bit. Knead your dough for 10 mins before putting it in a bowl with cling film or damp cloth over for 12 hours.
Then, knock the dough back (this means push out all the air). Shape it into balls that weight about 210g (that'll be good for a 10" pizza). Put the balls on a tray, cover with cling film and pop them in fridge for 24-72 hours. The longer they're in the fridge, the more the flavour will develop. And that's it!