Passionate about food and her culture, Bethany Kehdy is a Lebanese-American chef and entrepreneur renowned for her contemporary, yet authentic, Middle Eastern and North African inspired recipes.
Her stunning cookbook The Jewelled Kitchen, has been a hit worldwide, along with her food blog Dirty Kitchen Secrets. Currently writing her second cookbook, we caught up with former Miss Lebanon...

What first attracted you to food?
I've always loved food; to eat, entertain, to feed people, especially my siblings. I also grew up in a food-centric family, on a farm, we learned to eat from the land… So all of this has inspired my love for food.


What was the inspiration behind your cookbook, The Jewelled Kitchen?
The Jewelled Kitchen was written as an introductory book to Middle Eastern cuisine showcasing known and lesser known classics in a modern and inspired way. My love for the cuisine, its historical context and also its potential is really what's inspired all my projects and in particular my debut cookbook.


What's your go-to recipe for entertaining?
You can't go wrong with dips - hummus bi awarma, mutabal, muhamara and labneh. But also, my sour cherry kebabs are always crowd pleasers.


What's your favourite cook book?
That's not an easy one to answer - it's hard to have any one favourite. I'm really into cookbooks that delve into history and story-telling. Some of my favourite reads of the moment are Nawal Nassrallah & Cifford Wrights' cookbooks.


What's your ultimate cooking cheat?
I buy pre-chopped parsley to make Tabouleh when I'm in Lebanon - too much sun to miss out on chopping parsley! Drives my dad crazy.


What's your guilty pleasure?
I love bbq'd fat - it's lieh or fat from the tail of a specific breed of indigenous sheep to the Middle Eastern region. The stuff is gorgeous and beautiful warm, slightly charred, salted and peppered and wrapped in some Arabic bread.


What's the best advice you've ever been given?
My grandfather always said to me; don't postpone till tomorrow what can be done today. It really stuck.


How do you unwind?
Glass of wine or gin, some music, reading up on things or just playing goofy for a good laugh.


What would you tell your 18 year old self?
Be at peace, all things pass, one day you'll appreciate the lessons.


You get to choose six women – dead or alive – to have dinner with. Who? Why? And where do you go?
Queen Rania - She's a strong, interesting and inspiring Middle Eastern woman. She doesn't take her role lightly- it's inspiring to see a woman be as active in her duties.

Angelina Jolie - She's always intrigued me - I love quirky personalities that are unconventional and I think she'd definitely be quite interesting with deep and provocative perspectives.

Dawn French - Love her sense of humour. Can't have a great dinner without a plate full of laughter.

Elizabeth David - She was a non-conformist - quirky & independent. Quite interesting and obviously very well versed with Med food.

Audrey Hepburn - Intriguing and quirky personality with a lot of depth.

Michelle Obama - She's strong, smart, straight-talking and not afraid to let her hair down and have a little fun at the same time.


We think female friendships should be treasured – what one quality do all your friends share?
I'm not sure they all share one particular quality - but they all have one of the following qualities: Strong, compassionate, complicated, brave, interesting.


What did you want to be growing up?
I wanted to be a lot of things; most vividly an actress, a professional dancer, a lawyer (I come from a family of lawyers), an environmentalist, a human rights activist… There's no real common thread of course.


What do you consider your greatest achievement?
It's more personal rather than career focused - Often those are really the greatest achievements and for me it's learning to face or overcome life's punches and obstacles with a little more grace. It's an ongoing battle as they say...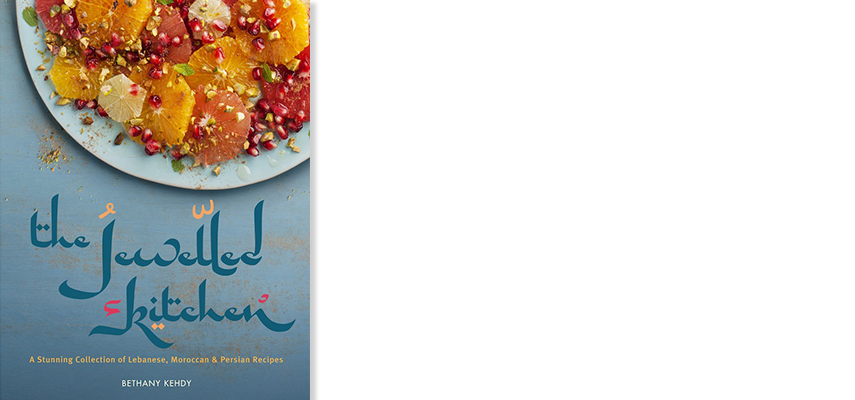 Check out recipes from Bethany's cookbook The Jewelled Kitchen and visit her blog here!