Your summer bucket list, sorted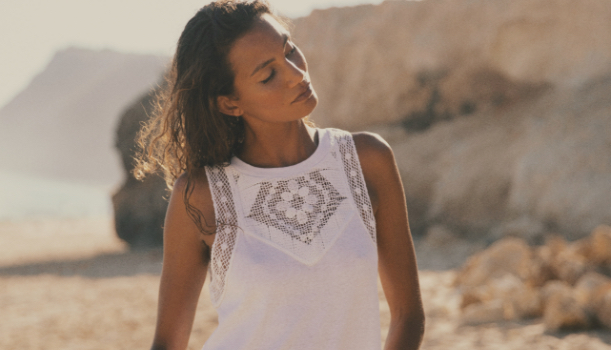 It's been a while since our calendars were this full – and we're not going to complain about it. After a year of the world being shrunk to the size of a handheld screen, we can't wait to get back out there into it – responsibly, of course.
But while our dreams of adventures afar have had to remain fantasies only (for now), there are enough genuinely brilliant UK-based experiences to satisfy your wildest dreams – as well as being fodder for an excellent summer bucket list, too.
Below, we've chosen five of the best – whether that's hotfooting it up a mountain in Wales, falling inside a virtual rendition of Van Gogh's most famous works or watching Lily Allen make her West End debut.
Camp Love Trails, Gower Peninsula
This three-day adventure takes place in the shadow of Woebly Castle on Wales's Gower Peninsula. It's designed to be the ultimate staycation for runners; every day, you can lace up your trainers and join one of the plotted runs that'll take you between 5 and 42km through the cliffs, dunes and hills. If running isn't your thing, there are loads of other adventurous activities to try your hand at – like kayaking, yoga at the castle and rock climbing up the sea-chafed cliffs. By night, it's all about refuelling with campfire cookouts, a few beers and live music around the fire. 9th ‒ 22nd August; 2 nights camping from £85
Paul Ainsworth's Travelling Feast, Cornwall
If you missed the gold rush to bag a Cornish getaway this summer, we've found the solution. Paul Ainsworth – of Saturday Kitchen fame, among others – is combining food, music, camping and the Cornish coastline in this travelling food fiesta. A fleet of food trucks manned by chefs like Tom Kerridge and Angela Hartnett will be hitting four locations across Cornwall, and he's also roped in some pretty decent musicians to soundtrack the occasion. To sleep, if camping isn't quite your thing, there's glamping on offer complete with memory foam mattresses and cute 'n' cosy lighting. 6th – 20th August; day tickets from £41, weekend tickets from £409 (including camping)
2:22 A Ghost Story, Noel Coward Theatre, London
Lily Allen is swapping the mic for the stage in this thrilling play, which also marks her West End debut. Written by Danny Robbin (host of The Battersea Poltergeist podcast), Allen stars as Jenny, a newly-wed who wakes every night to hear the same chilling noises. Her conclusion? The house is haunted, so she and her disbelieving husband (Hadley Fraser) decide to stay up until (dun dun dun!) 2:22am to find out. It's set to be a sinister show that'll restart London's West End, if not with a bang, then with a bump in the night… From 3rd August; tickets from £25
Van Gogh Alive London, Kensington Gardens
There are loads of events and tours that promise to bring an artist's work to life, but this immersive, multi-sensory exhibition takes it to the next level. Van Gogh fan or not, feeling as though you've been swallowed by one of his bright, impressionist paintings isn't an experience you'll have every day – and it's certainly one for our bucket lists. Our favourite? The Starry Night, although the sunflower room – a mirrored space filled with fields of fake flowers that has genuinely been designed for selfies – is a close second. 4th June ‒ September 26th; tickets from £24
Gateways Festival, Yorkshire
Craving the buzz of a festival atmosphere but couldn't care less about camping? Get yourself over to Gateways Festival, hosted in the Yorkshire town of Skipton. It's a family-friendly affair with no muddy gear in site, and they've secured a musical line-up packed with festival royalty – including Razorlight, Feeder and Scouting for Girls. On top of that, they've also got an outdoor cinema dedicated to singalong films (catch us belting along to Bohemian Rhapsody on the Friday night) and an Insta-friendly fairground. 6th ‒ 8th August; tickets £65 for the weekend
Shop our events edit here