We love the weekend at hush, especially when it includes a fairytale-worthy escape to the countryside. And what's more enchanting than fleeing to a luxury treetop retreat?
So, we've partnered with Chewton Glen Hotel and Spa in Hampshire to give hush customers an exclusive offer on Sunday night bookings!
W H E R E Y O U ' L L S T A Y . . .
Nestled deep in the New Forest, tucked away amongst the trees, you'll find Chewton Glen's "treehouse" hideaways.
Only a short buggy ride from the five star hotel's main building and its award-winning spa, Chewton Glen have taken luxury accomodation to new heights here, creating beautiful studio suites on stilts complete with real wood burners, under floor heating, comfy king-size beds and even outdoor hot tubs to soak in under the stars.
With private terraces and floor-to-ceiling windows that provide enchanting woodland views, they are ideal for a weekend retreat that's well above the ordinary.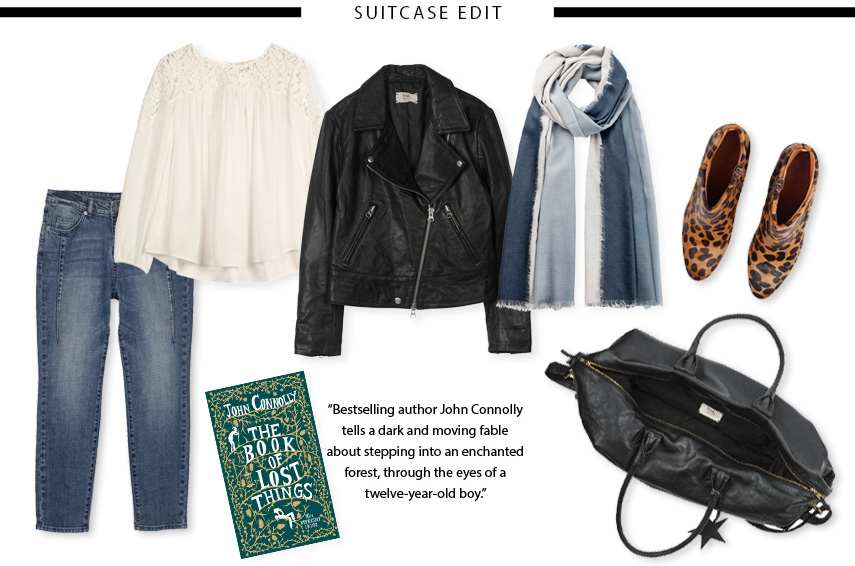 Skinny Stevie Jeans, Savannah Lace Top, Onyx Leather Jacket, Ombre Merino Scarf, Sloane Boots, Cecile Weekend Bag.

* Subject to availability exc. holidays. Terms and conditions apply, please visit the hotel website for details.