Want to stay ahead of the literary curve this year? Keep an eye out for these titles, says literary editor Alice Hart
Newly released novels are always a gamble. In fact, we much prefer getting stuck into books that have been recommended to us by friends, family or colleagues (and we've been known to dish out a few suggestions of our own, too). Luckily, we can count literary editor Alice Hart among our pals – and, as a publishing insider, she's read pretty much every upcoming novel worth knowing about for 2022. So, we've asked her to choose five titles to keep an eye out for across the year – from a fizzling deep dive into influencer culture to the hotly-anticipated follow up to Queenie.
Idol by Louise O'Neill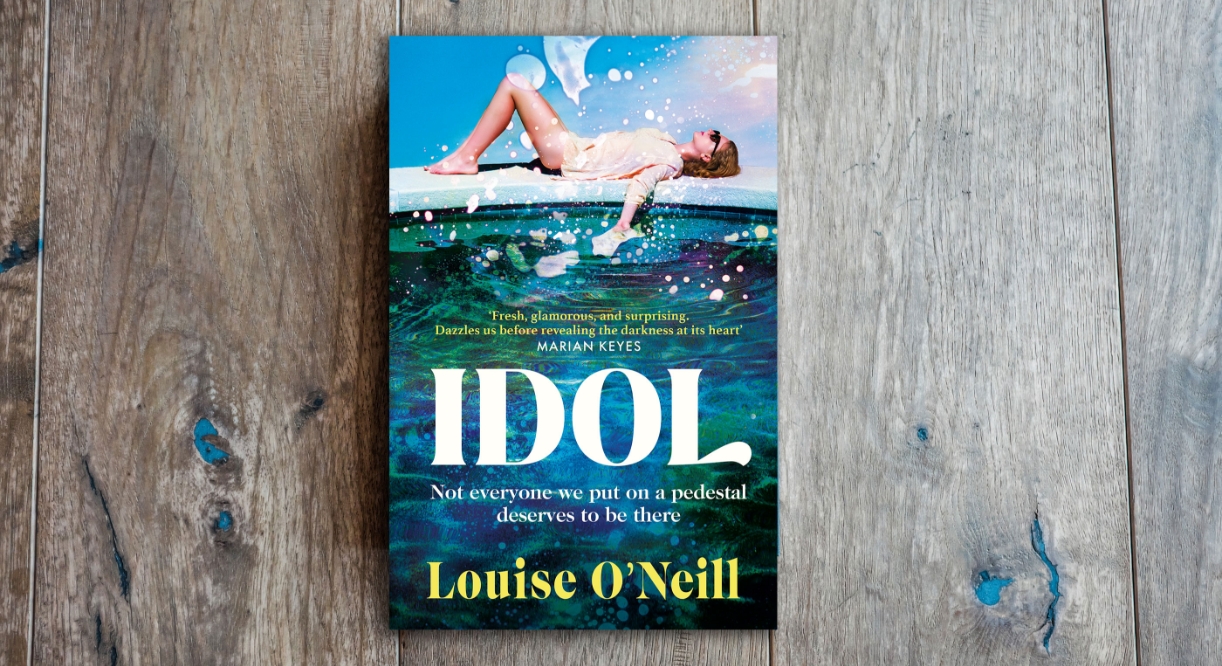 Louise O'Neill has never shied away from taboo, and Idol is no different. It's a deep dive into online influencer culture, revolving around Samantha Miller (AKA the protagonist you love to hate), a motivational figure and lifestyle guru with three million followers. But when Sam writes publicly about her sexual awakening as a teen, her old friend Lisa gets in touch – and she doesn't remember it the same way at all. Exploring consent, cancel culture and the mercurial nature of memory, Idol is that rare combination of thought-provoking and page-turning – the very definition of a novel for our times. Bantam Press, May 2022.
People Person by Candice Carty-Williams
The new novel from the author of 2019's beloved Queenie is the story of 30-year-old Dimple Pennington, an aspiring lifestyle influencer stuck in a bit of a rut. However, a dramatic event shakes up her world, forcing her to come to terms with her large and complicated London family. On her Instagram, the author explains, "People Person is all about the complex relationship we have with our dads, whether they're present or not, and it was not easy AT ALL. Despite having to mine deep into my SOUL for this one, I can't wait for you to meet the characters that have taken over my head for the last year." Neither can we. Trapeze, April 2022.
Small Things Like These by Claire Keegan
Every single word counts in this recent release. It's the festive season in 1985. Bill Furlong is a coal and timber merchant facing his busiest season as he tries to make ends meet for his wife and five daughters in a small Irish town. As he does the rounds, he confronts his past – how very differently his life might have turned out had his mother, an unmarried teenager, not been shown great kindness. Little does he realise that his own sense of compassion and purpose is about to be put to the test... It's a profound and tender story whose darkness is shot through with precious shards of light and hope. Faber & Faber, out now.
The Poet by Louisa Reid
You might think a novel-in-verse isn't for you – but trust me on this one. The Poet is YA author Louisa Reid's first foray into adult fiction and it is superb. Raw, angry and utterly compelling, it's the story of a young academic (Emma) who's found herself entangled in a toxic romance with her magnetic and manipulative old professor (Tom). She's forced to make a choice: to remain quiet and submit, or take her revenge.... The writing is stunning – I hope it'll put verse novels on the map. Doubleday, June 2022.
Here Again Now by Okechukwu Nzelu
The dazzling new novel from the award-winning author of The Private Joys of Nnenna Maloney is a lyrical, emotionally enveloping read, and refreshing in its intimate exploration of male vulnerability. Achike is an actor whose life seems to be coming together at last. He's on the cusp of a big career break and happy in his Peckham flat with his best friend. He's even invited his father to move in. But just as these three men are getting to grips with life together, events take an unexpected, devastating turn. In gorgeous, lyrical prose, this is a powerfully moving story of grief, family and complicated men. Dialogue Books, March 2022.