THE HUSH STORY
Inspired by our laid-back Aussie roots and the energy of our hometown, London, we bring women together who share our love of deliberately dressed-down style. At the heart of our brand is the belief that fashion should feel as good as it looks and that in finding moments of Hush to be truly present, great things can happen.

Our brand was born in one such moment, when our founder Mandy, an Australian newly moved to London to live with her then boyfriend (now husband), left behind an unfulfilling job – with a three-hour commute – and started designing what she had been craving ever since she moved; a cosy and effortlessly cool collection of lounge and nightwear for those long nights tucked away from the British weather.
| | |
| --- | --- |
| From one woman and a laptop to a global business with more than 150 (mostly female) employees, we've certainly changed a bit since 2003 and now design collections that include clothing and accessories. But we've always taken advantage of our own moments of Hush to ensure that we stick to what we believe in: | |
Deliberately dressed-down style that's as laid-back as it is fashion forward.
From the outset, we've made our products with love and integrity, always using the best fabrics we can source and continually working to make our practices more sustainable. And by doing so, we've built an incredible space for women united by their love of effortless style – from our teams and customers to our friends and collaborators.

Today, we continue to be inspired by Mandy's original vision, designing collections that deliver both ease and excitement and are versatile enough to handle the pace of modern hybrid lifestyles. We like to think we turn down the noise to turn up the joy, so you can do more of what you love, and find your own moments of Hush.
| | |
| --- | --- |
| A MOMENT WITH OUR FOUNDER, MANDY | |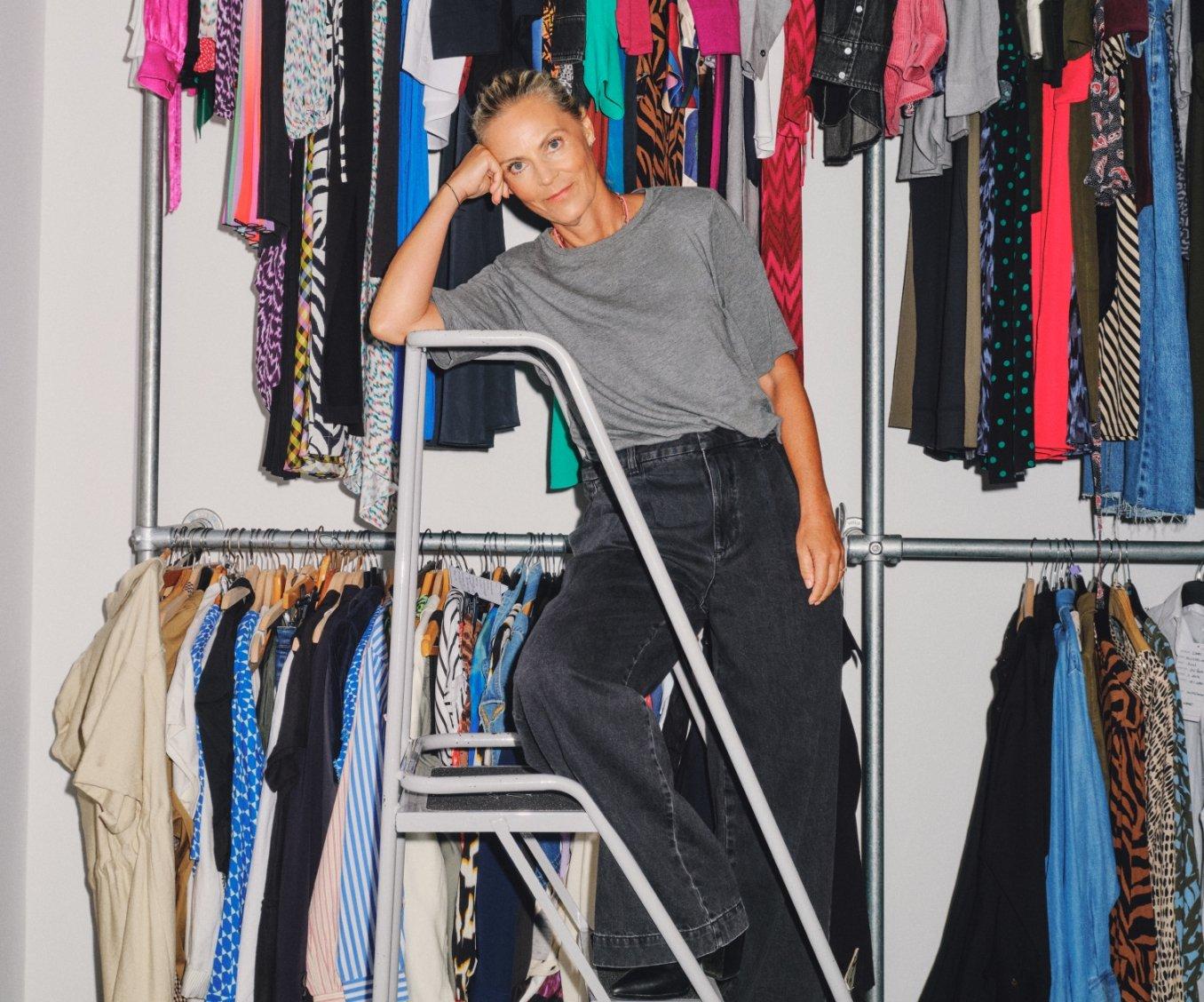 Every business starts with a dream. And my dream as I sat down at my kitchen table back in 2003 was to create a brilliant brand that was a reflection of all the things that were – and still are – really important to me.

The business plan was written on the train on long commutes between London and Maidenhead, but it was only when I was made redundant that I had the money (and time) to pursue it.

And so Hush was born. A friend of a friend in Australia helped with the manufacture of our first products – six pairs of pyjamas and a cross between a cardigan and a dressing gown, the 'cardigown'.

I imported sheepskin boots from a market near my parents' home in Melbourne; I bought a few alpaca throws from Peru; and I found the same hot chocolate from Spain that I had fallen in love with on my first visit to Europe as a 21-year-old. I had 10,000 12-page catalogues printed, filled not just with the products but also my favourite books and films, as well as all the things I loved about a northern hemisphere winter (quite a short list). Then I sent an email out to all my friends. (an even shorter list).

The first orders trickled in, mainly from family, friends, and friends of friends – but one day I got my first order from someone whose name I didn't recognise. I paid for a tiny stall at a couple of shows; I left some catalogues in the reception of our local gym; I posted a few through letterboxes in what I thought were promising parts of London. And amazingly by the end of the season I had not only run out of catalogues, but I had sold almost all the pyjamas.

I used to know all our customers by name – now I'm not sure I can name everyone in the office. We have more collections a year than we had products in that first season, and I'm not allowed to look at the quantities we order because I find it too terrifying. But it's been – and continues to be – an amazing journey.