There's something about the start of September that has us itching to get stuck into some new culture – and even more so this year because theatre, cinema and gallery doors are wide open and beckoning us in.
From the long-awaited new Bond movie to IRL theatre and (weather permitting) a new edition to Yorkshire's outdoor sculpture park, here's everything to add to your cultural calendar this month.
The festival: London Design Festival
If you've been looking for a reason to head to the capital this September, the 19th edition of the city-wide celebration of art and design is certainly a seductive prospect. There's a week-long schedule of outdoor exhibitions, installations and events (check out the full programme here), but we're most looking forward to 'Medusa' at the V&A Courtyard: a 'mixed reality' project by Japanese architect Sou Fujimoto that moves and morphs as audiences interact with the space.
When? 18th-26th September.
The film: No Time to Die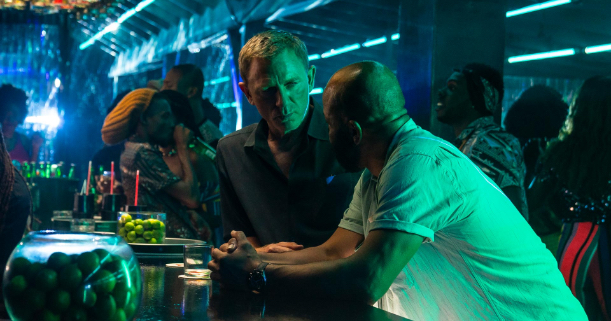 Martinis at the ready: after being pushed back multiple times by You Know What, the new Bond film is finally hitting the big screen from 30th September. Co-written by the brilliant Phoebe Waller-Bridge, the action thriller sees Daniel Craig reprise his role as the 007 agent for the final time to help his friend and CIA Officer, Felix Leiter (Jeffrey Wright), track down a missing scientist. Expect edge-of-your-seat action, appearances from the likes of Rami Malek and Ralph Fiennes, and that haunting theme song by Billie Eilish.
When? From 30th September.
The play: The Great Gatsby, Bristol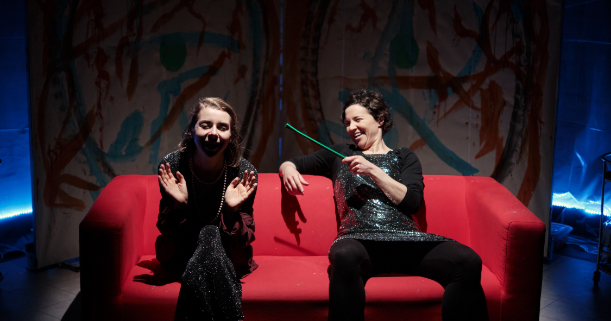 Adaptations of F. Scott Fitzgerald's iconic novel usually go big, with champagne fountains, chandeliers and a feather boa-decked cast. The Wardrobe Ensemble's version strips it right back, with the action revolving around an on-stage sofa and just two cast members – Jesse Meadows and Tamsin Hurtado-Clarke – who play all of characters themselves. It's a slick set up and performances are polished – including scenes in which one actor manages to portray two different characters in conversation.
When? 8th September – 2nd October; tickets available here.
The literary event: Budleigh Literary Festival, Devon
The bookworms are assembling – and they're doing it in Devon. This literary festival, overseen by Dame Hilary Mantel herself, attracts a seriously good selection of authors, poets and playwrights for five full days of workshops, panel events and talks. This year's attendees include Dame Darcey Bussell, Jacqueline Wilson and Michael Caine, and they're also hosting their first ever book club with debut author Emma Stonex. Prep by getting stuck into The Lamplighters – an atmospheric thriller about the disappearance of three men from the Cornish coastline – and then join the live discussion with Stonex herself about the true events that inspired it.
When? 15th-19th September.
The exhibition: When a Happy Thing Falls
The Weston Gallery at the Yorkshire Sculpture Park is having a multi-coloured makeover this September as it becomes home to sculptor Annie Morris's first ever major solo show. The seemingly precarious stacks of colourful boulders littered around the space are interspersed with the artist's signature 'thread' paintings that have an abstract, almost childlike quality. Look outside the gallery window to see the final piece in this installation: a giant bronze statue that marries seamlessly with the Yorkshire landscape.
When? Until 6th Feb 2022.
Words by Georgie Young