You can now rent a small capsule of our favourite pieces
As part of our commitment to making sure our collections come full circle, we're absolutely delighted to announce a new partnership with rental platform MY WARDROBE HQ. We've always said that we design clothes to be worn, a lot, over many seasons and hopefully by more than one person – so, renting out some of our favourite pieces felt like the perfect next step.
What does this mean for you? Well, you can now rent a selection of our styles for up to 14 days via the MWHQ website – perfect if you need a special outfit for a one-off occasion or are just looking to try something you've had your eye on for a while. It's as easy as 1,2,3 (4)
How does it work?
1. Browse our collection here and choose the style you'd like to rent
2. Register an account with MWHQ to start renting
3. Wear your rental for as few as 4 days or as many as 14 days
4. Send it back via your pre-paid returns label. MWHQ will take care of the cleaning!
You can browse the pieces available to rent here.
MEET THE FOUNDERS
You might have already heard the rumblings of the rental boom, but if you've not yet dabbled in the whole 'dresses with a day rate' thing, we think MWHQ's founder, Sacha Newall and Tina Lake, might just convince you to give it a go. We spoke to the pioneering businesswomen to find out more about her bright idea – which, by the way, was the first of its kind in the UK. Here's what they had to say…
How did the idea for MWHQ materialise?
I was working in the car-sharing industry and saw how quickly customer attitudes and behaviour were changing around car ownership. I called Tina, who I had worked with before. She had always been a pioneer in the fashion industry, having built a business that was a forerunner to Farfetch. She was immediately excited at the potential of renting fashion to allow a wider audience access to items that they might not be able to buy. She also saw that rental would allow customers to try items before committing to buy them – a much more sustainable way to build a wardrobe of items that we know we will wear forever.
How does it work?
MWHQ offers the chance to shop however you want. Customers can rent on a one-off basis, rent with a view to purchasing (the rental fee is deducted from the buy price) or buy an item in the usual way.
Why is renting a good idea? What would you say to somebody who is tentative?
Renting is the perfect way to road test new looks, but avoid endless clutter. New outfits give us all a thrill. But most people are aware that fashion is the second most damaging industry to the planet (after energy) and want to do their bit to slow down consumption. Renting is the perfect way to do this.
What makes MWHQ unique?
MWHQ is unique in that it offers a full suite of services to extend the lifespan of garments. Offering rental, resale and even a tailoring service that allows customers to change their garments to make them last longer.
How many brands do you work with?
We work with over 200 brands, from huge global brands like Burberry and Tommy Hilfiger, to contemporary and emerging British brands. It's exciting to watch them grow and thrive using rental as a way to reach a new market.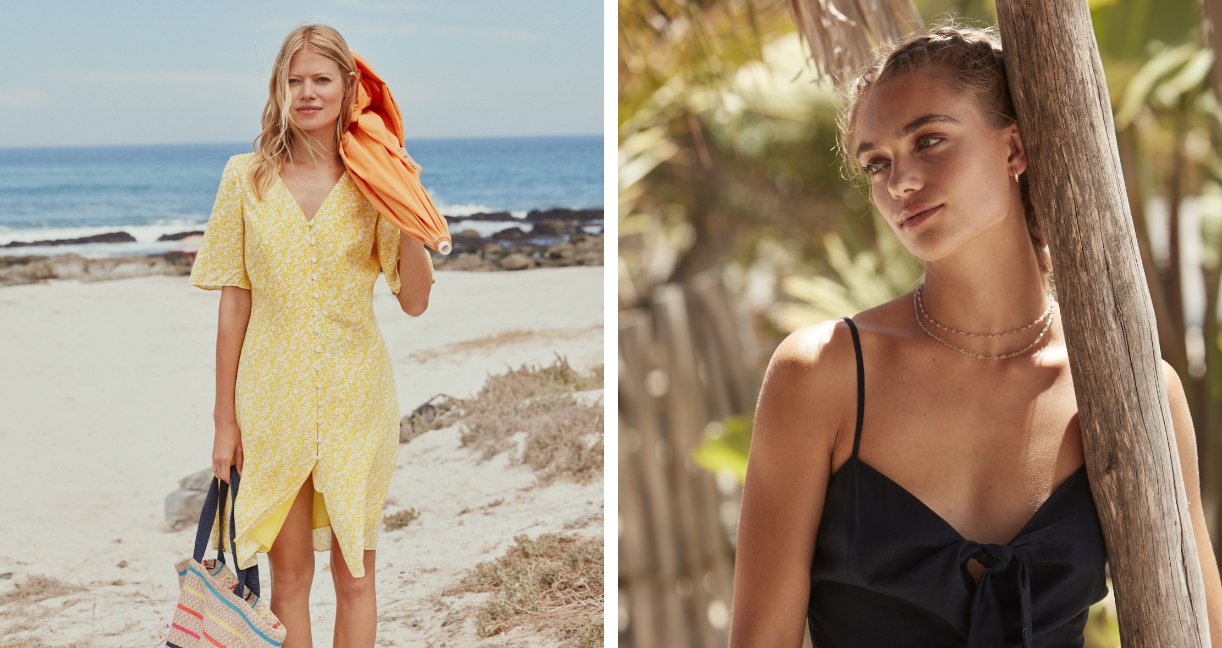 What's been your biggest learning since founding the platform?
There have been many learnings along the way. My biggest learning is to build a team that you can trust – when you are no longer needed, you've done a good job. It's a little like Nanny McPhee!
What advice would you give to anyone looking to start their own business?
Think big, but work small. The devil is always in the details!
Why hush?
hush is a natural partner for MWHQ – it has always had a sustainable, ethical approach to fashion, long before other brands were considering sustainability credentials. hush extends the offering into classic, everyday pieces, ensuring that anyone who may have only considered rental for special events can incorporate it into their everyday wardrobes too.
You can browse the pieces available to rent here.