Keep your cool this summer with these simple recipes – no churning required
When warm weather comes calling, there's only one sweet treat that will do: ice cream.
Now, we'll be the first to admit that when the temperature turns scorchio we're more likely to join the bun fight over the last Twister at our local corner shop than head for the kitchen. Making your own ice cream just sounds like a lot of effort, doesn't it? You typically spend hours boiling, churning and turning ingredients that, more often than not, need to be loaded into an ice cream machine for the best results.
However, there are recipes out there that don't need a machine and are actually surprisingly simple to make. We've done the hard work for you to bring you these: six ridiculously easy ice cream recipes that are ready for the freezer in under 15 minutes.
From a DIY Mr Whippy to a frozen Kulfi that reminds us of hot afternoons in India, read on to learn five ways to easily make your own ice cream.
Home-made Mr Whippy by Emma's Goodies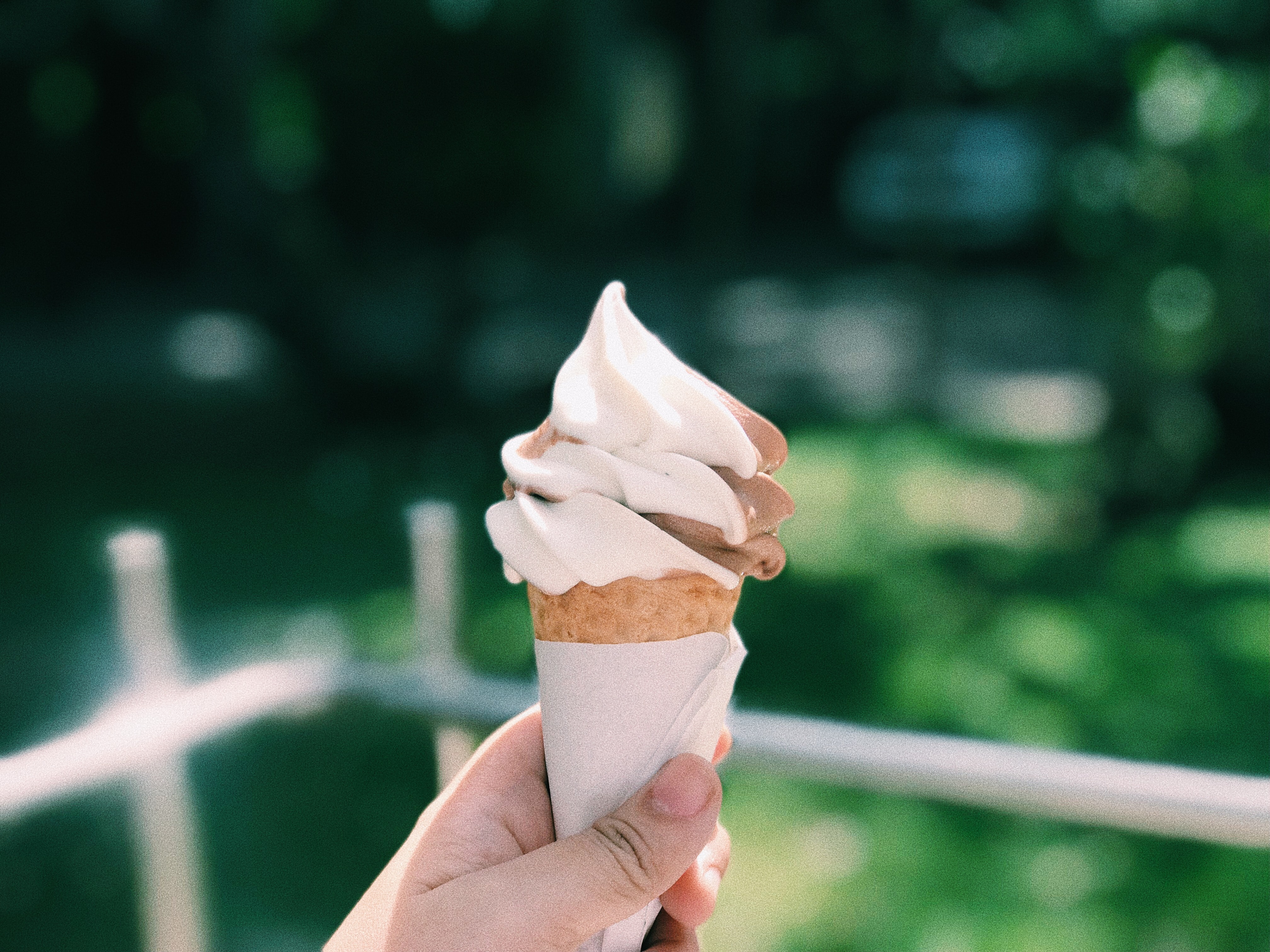 One of our fondest childhood memories is hearing the faint tinkle of ice cream van music out of the window, pillaging our pockets for 20ps and hot-footing it out of the door to buy a Flake 99.
Although she's not worked out how to recreate the music just yet, Emma Fontella from Emma's Goodies has worked out a way to make the iconic Mr Whippy swirl at home using a piping bag. Simply whip double cream and sugar with any flavouring you like, chill and then pipe into a cone of your choice.
Follow the recipe via Emma's Goodies on YouTube
Jamie Oliver's Pineapple and Mint Sherbet
A sherbet is a bit like a mix between sorbet and ice cream. It's made from fruit, water and cream, meaning it hits the sweet spot between decadent and refreshing – perfect for a hot, lazy day. For flavours, nothing screams tropical summer more than pineapple and mint, which are the two key components in this recipe from Jamie Oliver along with mascarpone and elderflower cordial.
Find the recipe on Jamie Oliver's website
BBC Good Food's Italian Coffee Granita
Not to be confused with sorbet, a granita is a delightfully crunchy frozen treat with a divine melt-in-your-mouth texture. At its simplest, it's a frozen fruit juice, but in this BBC Good Food recipe, it's a dessert and after dinner coffee rolled into one. Our HR Assistant Lauren is a big fan of this one as it reminds her of blissful summers spent escaping from the Italian sun in parasol-shaded cafes.
Get the recipe from BBC Good Food; image from @storeboughtisfine
Quick Mango Kulfi by My Ginger Garlic Kitchen
A Kulfi is a milk-based Indian dessert that's traditionally boiled for up to eight hours to get its chewy, caramelised flavour. This recipe speeds things up by skipping the stove time, meaning that the most difficult part is finding the conical moulds to pour it into. You can also play around with the flavours; we love the refreshing hit of mango, but also can't say no to adding cardamom and masala to evoke memories of sipping tiny side-of-the-road cups of chai in India…
Find the recipe on My Ginger Garlic Kitchen; image from @eatatkolkata
Amy's Banana Nice Cream
This recipe comes from our very own CRM Assistant, Amy, and it couldn't be easier. Containing just two ingredients, all you need to do is blitz two frozen bananas with a tablespoon of peanut butter and voila! A super silky, ultra-decadent dessert that's impossibly healthy, too.
Turmeric and Limoncello Ice Cream by Francois Kuger, Head Chef at Elewana Kilindi Zanzibar
Ever felt unable to decide between dessert and another cocktail? At this swish Zanzibar hotel, they combine the two – and, being located in one of the hottest countries on the planet, they certainly know a thing or two about ice cream! Head Chef Francois' no-churn ice cream is as refreshing as it is boozy with its honey and turmeric flavours balanced by a kick of limoncello.
To make it, you'll need to whisk up 2 cups (480ml) of double cream until it stands in stiff peaks, then add about a tablespoon each of turmeric and honey followed by however much limoncello you'd like! Fold this mixture into a large bowl containing a tin (386g) condensed milk and 1tsp vanilla extract and whack it in the freezer for 4-6 hours. All that you're missing now is the African sun…
Recipe courtesy of Elewana Kilindi Zanzibar