Your September stack, sorted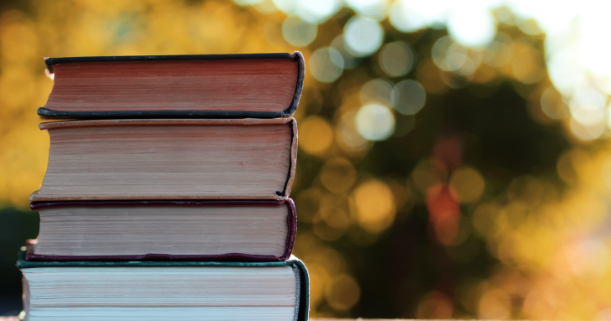 After a non-stop summer of catch-up coffees, cocktails and "can you do Friday night?", we're feeling ready to lay a little lower this autumn. Take this as your signal to cancel that plan you weren't really that keen on and tell little white lies about how you're "so sorry you can't make brunch on Sunday". Yep, this season we're embracing the joy of missing out – and the best way to do that is with a stack of great reads. So, put on the kettle, get comfy, and curl up on the couch with one of these cracking reads.
No One Is Talking About This – Patricia Lockwood
This one's just been shortlisted for the 2021 Booker Prize and we can absolutely see why. In a nutshell, it's a kaleidoscopic snapshot of 'The Portal' (AKA the internet) told from the perspective of an unnamed protagonist who became internet famous for a humourous tweet. However, during the second half, our speaker is brought back to reality when a text message changes her life and forces her to question how to give voice to issues and emotions that cannot be expressed in memes or sarcastic tweets. It's filled with witty reflections on internet culture and a tearjerking ending that we predict everyone will be talking about... £14.99, Daunt Books.
Klara and the Sun – Kazuo Ishiguro
If you liked Ishguro's previous masterpiece, Never Let Me Go, you're likely to get on with this dystopian tale. Klara and the Sun tells the story of an AF (artificial friend) chosen by an ill teenager, Josie. The AF – named Klara – spends her time watching humans closely and learning their behaviours, whether she's in the store she was purchased from or sharing an isolated life with Josie and her reclusive neighbour, Rick. It's a remarkable reflection on what makes us human and what it means to truly love. £15.59, Hive.
Beautiful World, Where Are You? – Sally Rooney
Dissecting/shouting about/obsessing over Normal People was one of the stalwarts of lockdown 1.0, and so the hype around Sally Rooney's third novel is real. Beautiful World, Where Are You? is about the dynamics and friendships between Alice, Felix, Eileen and Simon. As well as the usual social commentary and observations on class found in her books, this is a story of love, communication, and how relationships look post-adolescence. Expect a lack of quotation marks and fully developed characters that you love to hate. £16.99, Primrose Hill Books.
Betty – Tiffany McDaniel
Betty Carpenter was born in a bathtub in 1954 to a white mother and Cherokee father. She's the sixth of eight siblings and is the child who most resembles her father. The biographical tale richly paints Betty's life of poverty and violence against a rich Ohio landscape. She remains resilient despite her hardships and begins to write, and tells her family's story as a form of escapism. This coming of age novel is as devastating as it is powerful; we'd recommend buying a bumper box of tissues before you get stuck in. £8.99, Hatchards.
Harlem Shuffle – Colson Whitehead
Set in 1960s Harlem, Ray Carney is a struggling furniture salesman, trying to support his family and stay on the right side of the law. Against his better judgement, he's drawn into living a double life – one of normalcy, and the other of dealers, heists, cops and revenge. But how long can he hold it together? If you've read Pulitzer Prize winners Underground Railroad and The Nickel Boys, prepare to see a gripping but slightly lighter side to Whitehead's writing. £16.90, Afori Books.
Words by Georgie Young & Kim Wallace