THE MOMENTS THAT MADE HUSH
With our founder Mandy Watkins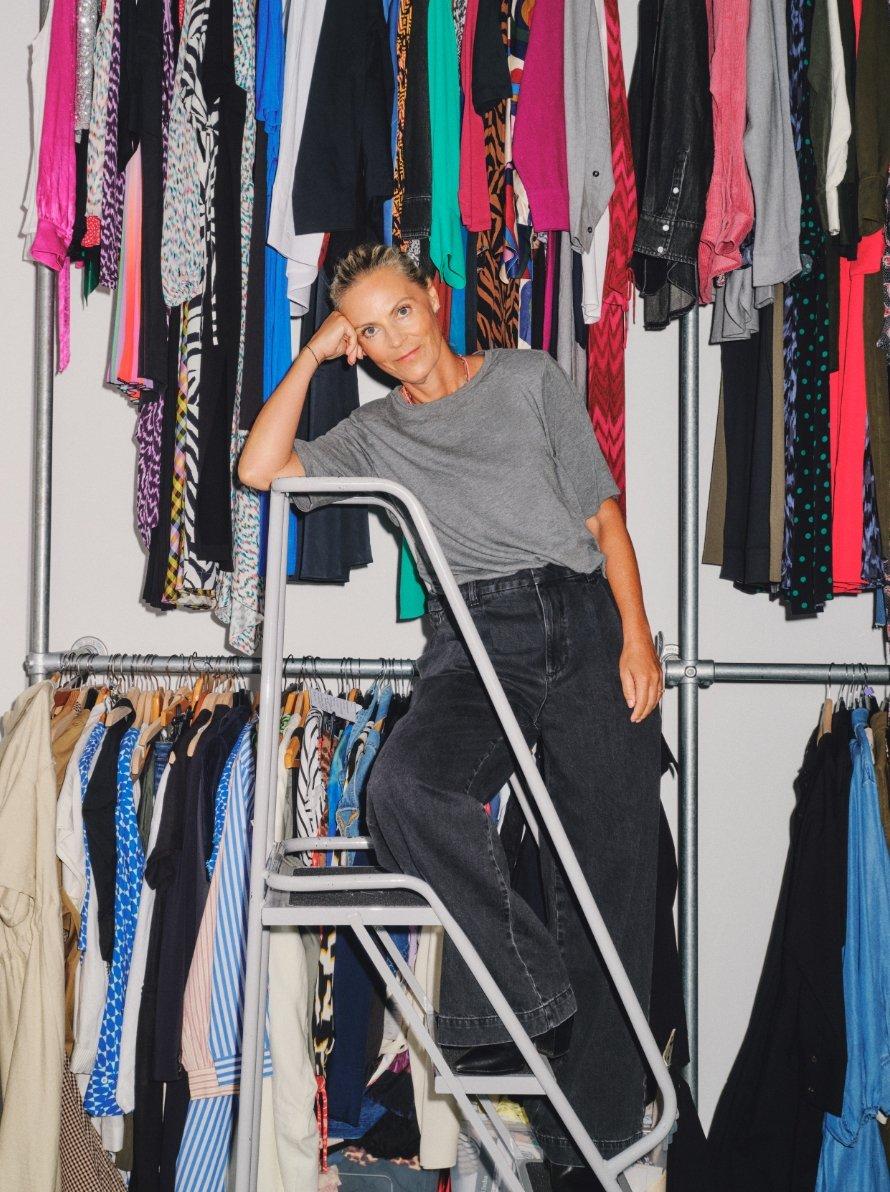 You will have noticed that Hush has changed a little – a new logo, new look and an exciting new collection. But some things never change, like our laid-back attitude and our commitment to the effortless, easy style we all love – both inspired by our roots and founding story. Here, our founder Mandy recalls five memorable moments that made Hush what it is today.
I.
Hush very nearly didn't happen. As an Aussie, I struggled for the first few months in my new home in the UK. With the weather, of course, but also the commute, the crowds and the unfamiliarity of London life. I wasn't sure whether I would last the distance until one summer morning walking across Westminster Bridge, the Thames below me, Parliament on one side, County Hall and South Bank on the other, I suddenly saw the city with new eyes. "It's okay," I told my boyfriend, the person who had dragged me over here. "I think I'm going to like this after all…"
II.
I don't recall exactly when it was or where I was. But I do remember that as soon as the word came into my head I knew that this was the name for the new brand that had been filling my thoughts for months. Hush. An escape from all the noise and distractions of our everyday. Easy and easygoing. Quiet, but confident. A life lived in the moment.
III.
I've had some lovely messages from customers over the years. But one has always stood out. From a woman who used to dread weekends because she never knew what to wear – until she discovered Hush. "You've changed my life," she said. That's always stuck with me. Not because I believe what we do really changes lives, but because I do think that fashion at its best can be transformative, that looking good genuinely is part of feeling good, and vice-versa.
IV.
As if standing waist deep in the freezing cold water off Cape Town wasn't bad enough. I was doing it with a beautiful 22-year-old Dutch model standing beside me. We were shooting the first ever Hush swimwear collection and I wanted to capture a slightly reluctant Birgit walking out of the water in her bikini – so on the basis that you should never ask someone to do something you're not prepared to do yourself, I stripped off and took the plunge! There's a photo of the two of us somewhere, but no-one need ever see it.
V.
I'd be a rubbish poker player as I'm useless at hiding my feelings, particularly when I'm excited. So I don't think my opinion was in any doubt when Melissa, our new chief creative officer, took me through Hush's new look for the first time. I absolutely loved it. I do absolutely love it. The best thing is that it's at the same time new and fresh, but also very familiar. True to everything that Hush has meant to me for the past 20 years.