Do you know what we love even more than a weekend away? A weekend away with amazing food in beautiful surroundings. Book into any one of these glorious, architecturally unique, quintessentially British boltholes for an autumnal escape and you'll leave feeling relaxed, full - and with the itch to redecorate.

Where: Brighton
Arty, eclectic – it boasts both a cocktail bar and a ping-pong room – and decadent, Artist Residence is a 23-bedroom hotel with sea views on Regency Square in the heart of Brighton (right next to the lovely Laines) has 'weekend for two' written all over it.

Where: North Yorkshire
What we love about The Coach House is its character: every room has its idiosyncrasies. Exposed beams, Roberts radios, roll-top baths, private seating areas in the Garden Rooms, your own wood-burning stove… Bonus: there's also a spa and 200 acres of grounds to explore. (Join us there for lunch and a preview of our winter range in October, more details here!).


Where: Oxfordshire
Who would have thought a pub could play host to such elegance? In the hands of Carole Bamford (who also runs nearby Daylesford in this Cotswolds honeystone haven) The Wild Rabbit is just that. All leather sofas, stripped-back stone and wood, natural hues, birch bedposts and a menu of epicurean delights.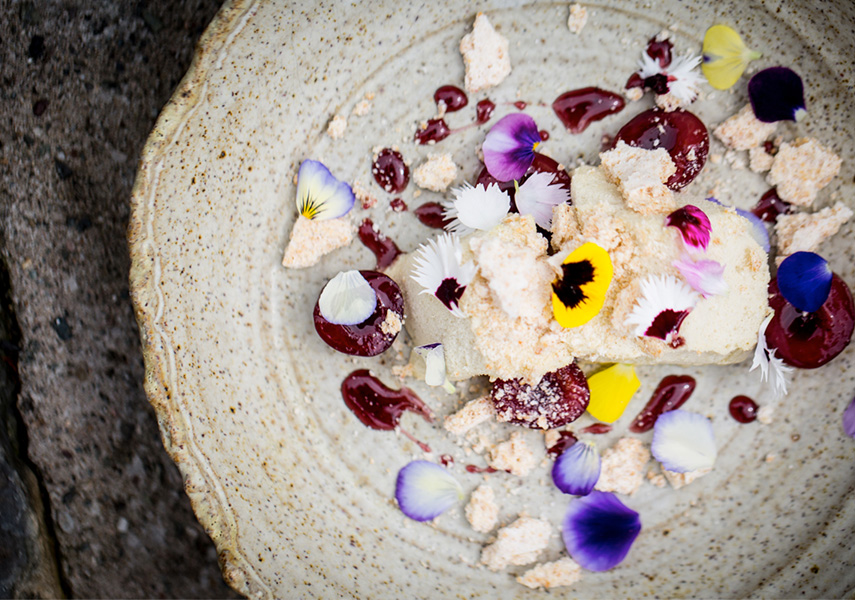 Where: Cumbria
The food at two-Michelin-starred L'Enclume has reduced seasoned restaurant critics to gibbering, grateful tears. Book into this restaurant with rooms to test its "eye-watering brilliance": after the legendary 17-course dinner, retire to one of the simple, discreetly luxurious rooms, which are clustered in cottages around the jewel in the crown: the restaurant.

Where: Wales
The Chicken Shed, a Scandi-inspired wooden cabin that looks more like a sleek New York loft is not exactly what you would expect to find in the green, rolling hills of the beautiful Wye Valley. But this "shed" for 8 is exactly that.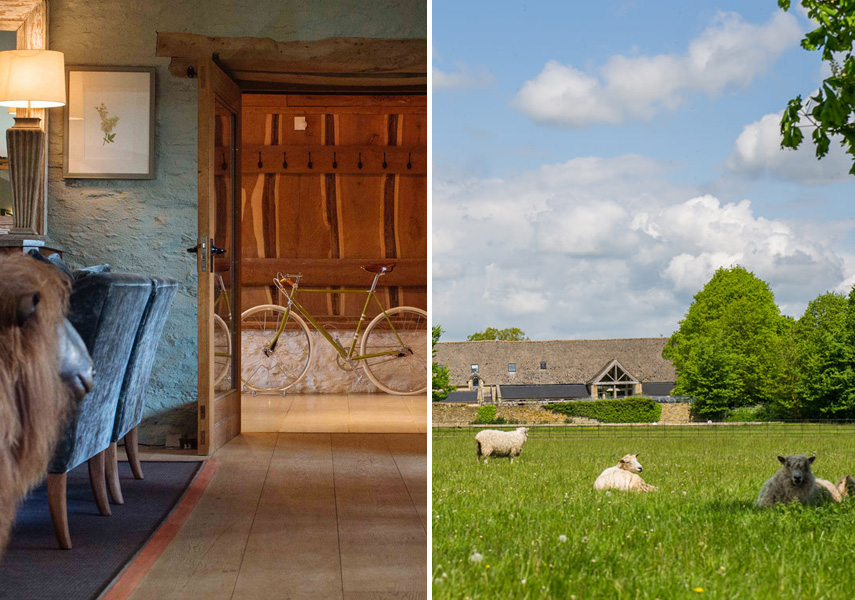 Where: Cotswolds
Thyme has charm in abundance. Whether you're staying in one of the luxe cottages or the discreetly chic rooms decorated in a natural, pared-back palette, or even perching on a (faux) sheep – it's all done in the best possible taste. You can tell there's also a cookery school on site (using ingredients grown on the land): the food is epic and even the cocktails (by the gorgeous blue and gold bar) have a botanical edge.

Where: Cotswolds
The satisfying scrunch of gravel as you sweep up the drive to this stone manor house gives it away: this is a class act. Recently subject to an extensive facelift, The Slaughters Manor House now feels vibrant (the purple staircase sets the tone), opulent and a lot of fun. Think cool boutique hotel transplanted into idyllic rural setting. (We're hosting our very first 'hush retreat' at the Slaughters Manor House this November, click here for more details!).

Where: Isle of Skye
Serving up sublime Scottish cuisine from Skye, land and sea, the Three Chimneys on the rugged coast of the remote Isle is a Michelin-starred restaurant with rooms, surrounded by awe-inspiring landscapes. Think understated design, world-class food (fresh from the highlands) and iconic sea views.

Where: Bath
If you can see yourself wafting through an Austen adaptation, then get thee to The Bath Priory. It has all the civilised trappings of an upmarket country manor – a library, splendid grounds with sweeping lawns and manicured gardens (naturally), classic décor – and yet is very conveniently situated within walking distance of Bath. Our highlights? The heated outdoor pool, real fires and excellent food. (We're returning to The Bath Priory to host a Christmas shopping event with a preview our Christmas range, find out more here!).


Where: Newport
Spectacular views are a given when you book into West Usk Lighthouse retreat. The rooms are quirky rather than modern luxe, but this is all about the location - and that breathtaking vista from your window. Curl up and listen to the waves crash. Could this be the ultimate romantic escape? (Enter this month's competition here for your chance to win an escape for two in this beautiful lighthouse!).

Julia Cardi, Cotton Slub V Tee, Leather Leggings, Pointy Boots, Claudine Shopper.

Onyx Leather Jacket, Etoile Jumper, Silk Bella Skirt, Cambridge Boots, Pom Pom Beanie.

Duffle Coat, Stella Jumper, Skinny Joplin Jeans, Kat Trainers, Zig Zag Scarf.

Cashmere Socks, Metallic Star Pyjamas, hush Candle, Cecile Weekend Bag, Sheepskin Scuffs.
For more packing inspiring shop our latest collection here!