From just-for-two treehouses to surprisingly toasty converted chapels, these UK escapes are the perfect places to curl up after an autumnal walk, says travel writer Lizzie Pook
There can be no greater feeling than being snug — wrapping bare skin in super soft loungewear, curling up with a steaming mug of tea, warming your feet on the season's first hot water bottle. Now that the temperature is really starting to drop, we're focusing more on how to achieve this, from what we eat (hello, comfort food) to where we choose to spend our precious time away.
Autumn also happens to be when the UK is at its most beautiful — when forests come alive in a blaze of amber and skies darken with artistically marbled clouds. But while we're big fans of getting outdoors, we also want to know we've got somewhere toasty to hole up in afterwards — a place to warm up in while our cheeks slowly redden and our fingers tingle in front of the crackling open fire. With that in mind, here's our pick of the snuggest stays to book right now.
Onsen domes at Fforest, Wales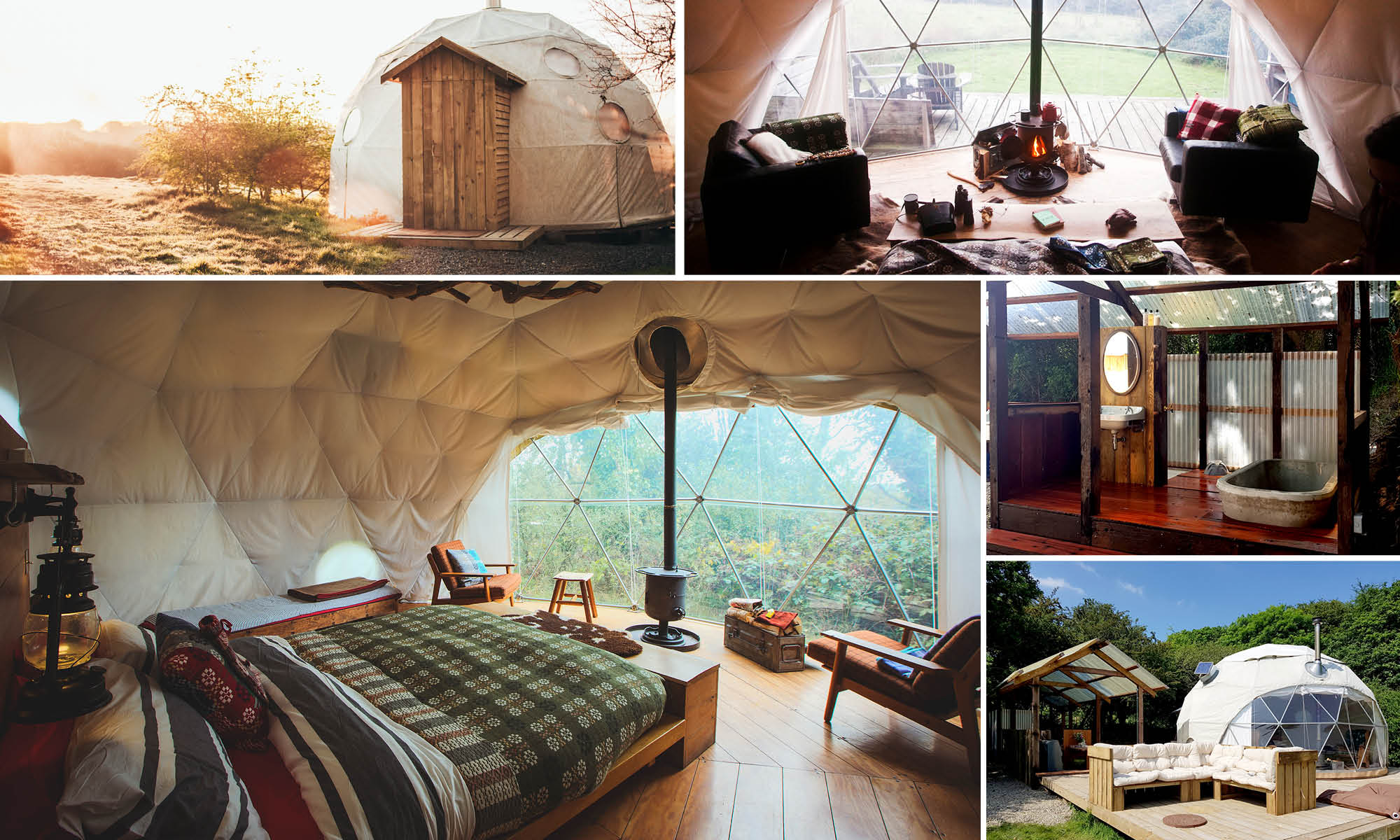 There might be some naysayers who argue that a tent cannot be cosy, but they obviously haven't visited Fforest. At this sought-after Welsh spot, just three miles from the harbour town of Cardigan, eco-pods come with wooden floors, chandeliers made of twisted oak and log-burning stoves. Best of all? Once you've returned from your jaunt around the Welsh countryside, you can retreat to your private Japanese-style onsen bath house, which comes with a sunken soaking tub, perfect for surrendering to steam as you gaze at the stars above.

The expert insight: Fforest Farm is home to one of the best pubs in Wales, Y Bwthyn. Inside this warm and welcoming spot, you'll find crackling stoves, locally-sourced food and an impressive collection of natural wines. From £260 per night.
Treehouses at Lanrick Estate
These brand-new treehouses — opening in October near the Trossachs National Park in Scotland — promise to deliver the ultimate in deluxe, off-grid seclusion (and a healthy dose of country appeal). Surrounded by lush, owl-filled woodlands and next to the pretty River Teith, each of the five treehouses will come with an outdoor bathtub, a treetop terrace equipped with BBQ and far-reaching views for a well-being boost.
The expert insight: Guests will be given a hamper of delicious local produce on-arrival, so there's no need to leave the warmth of your treehouse cocoon if you don't want to. From £200 per night.
Log cabins at Settle, Norfolk
In the middle of a secluded wood, in deepest darkest Norfolk (ok, it's only a few minutes' drive to the nearest village), you'll find Settle, a clutch of restored vintage railway cabins and luxury under-canvas camping. So far, so snug. But the newest addition, a handmade lakeside cabin, is the closest thing you'll get to a slice of Scandinavia in the British Isles. All clean-lined and cool-looking with minimalist interiors and mid-century modern furniture, you could be forgiven for thinking this place is more about style than substance. But make no mistake, this is serious hygge territory, with a wood-burning fire, plenty of candles, and blankets galore.
The expert insight: There's no TV here, but from the warmth of your heated cabin you can gaze at surrounding ancient trees and the waterlily lake filled with bickering ducks. From £250 per night.
The Hidden Chapel, Zeal Monachorum, Devon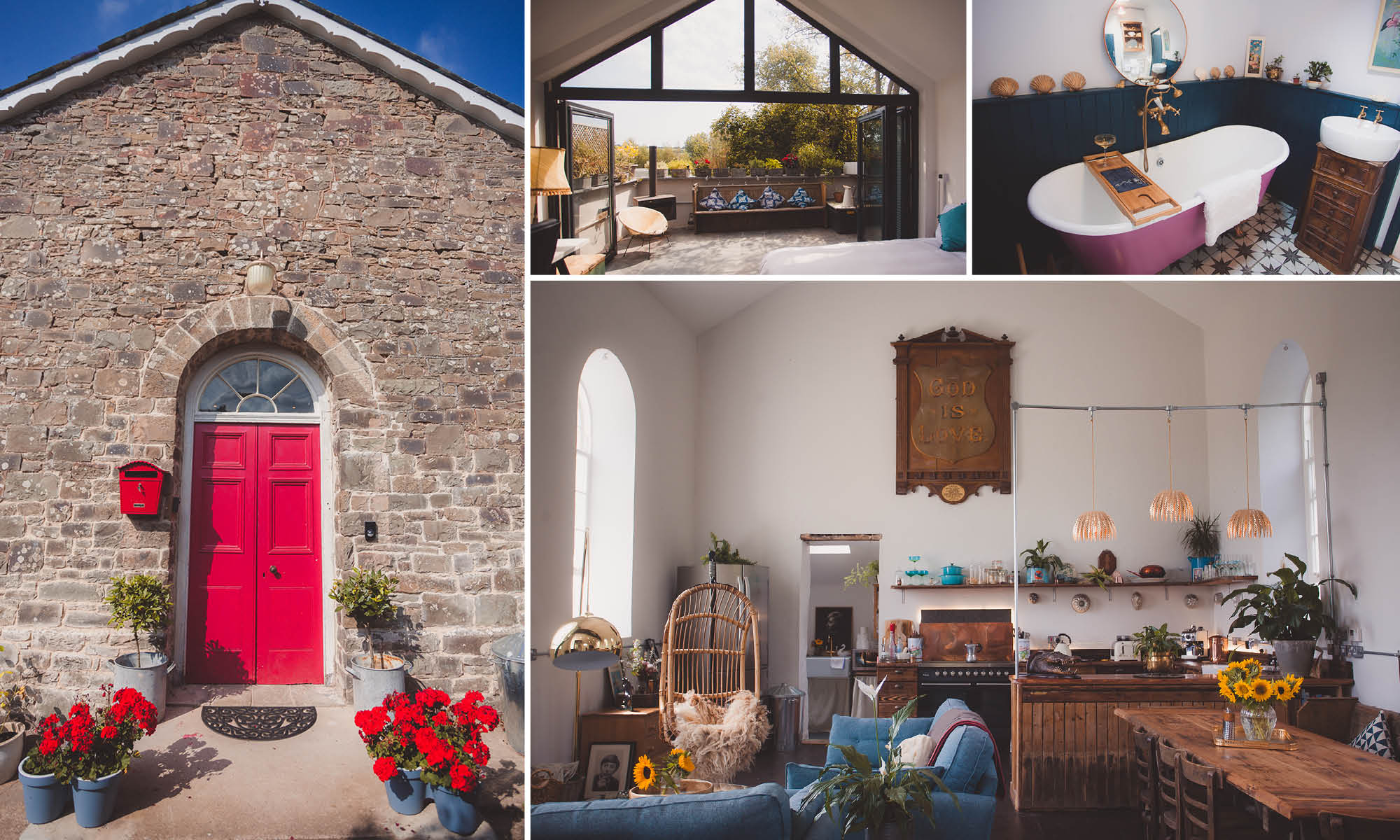 Say "chapel" and thoughts of lofty ceilings and exposed stone might come to mind. But you'll find none of that at The Hidden Chapel in Devon, where two wood-burners and a decadent pink clawfoot bathtub keep things feeling toasty. Not only is this a designer's dream — the kitchen has been crafted from the chapel's original 19th century pews and light pours in through the magnificent round window — but there's plenty to explore in the surrounding area too, including open farmland, traditional villages and woods steeped in wildlife.
The expert insight: Don't fancy that brisk autumn walk? There's enough in-chapel entertainment here to keep you busy and warm, including a vintage dressing-up box, an honesty cocktail bar and a record player. From £200 per night.
Shepherd's huts at Elmley, Isle of Sheppey
Elmley Nature Reserve in Kent is a true haven for wildlife. Here, misty marshes shelter otters, boxing hares and thousands of migrating wetland birds. Spend your days trudging along the medieval sea wall and keeping your eyes peeled for seals wallowing in the Thames, before returning to one of the six beautiful shepherds huts, which come with fire pits, hot showers and floor-to-ceiling view of nature.
The expert insight: You don't even need to leave your bed to wildlife-watch here. Curl up with a cup of hot chocolate and keep your eyes peeled for hunting barn owls as the day turns into dusk. From £85 per night.