LET'S TALK PARTY OUTFITS
8 styles we're wearing out late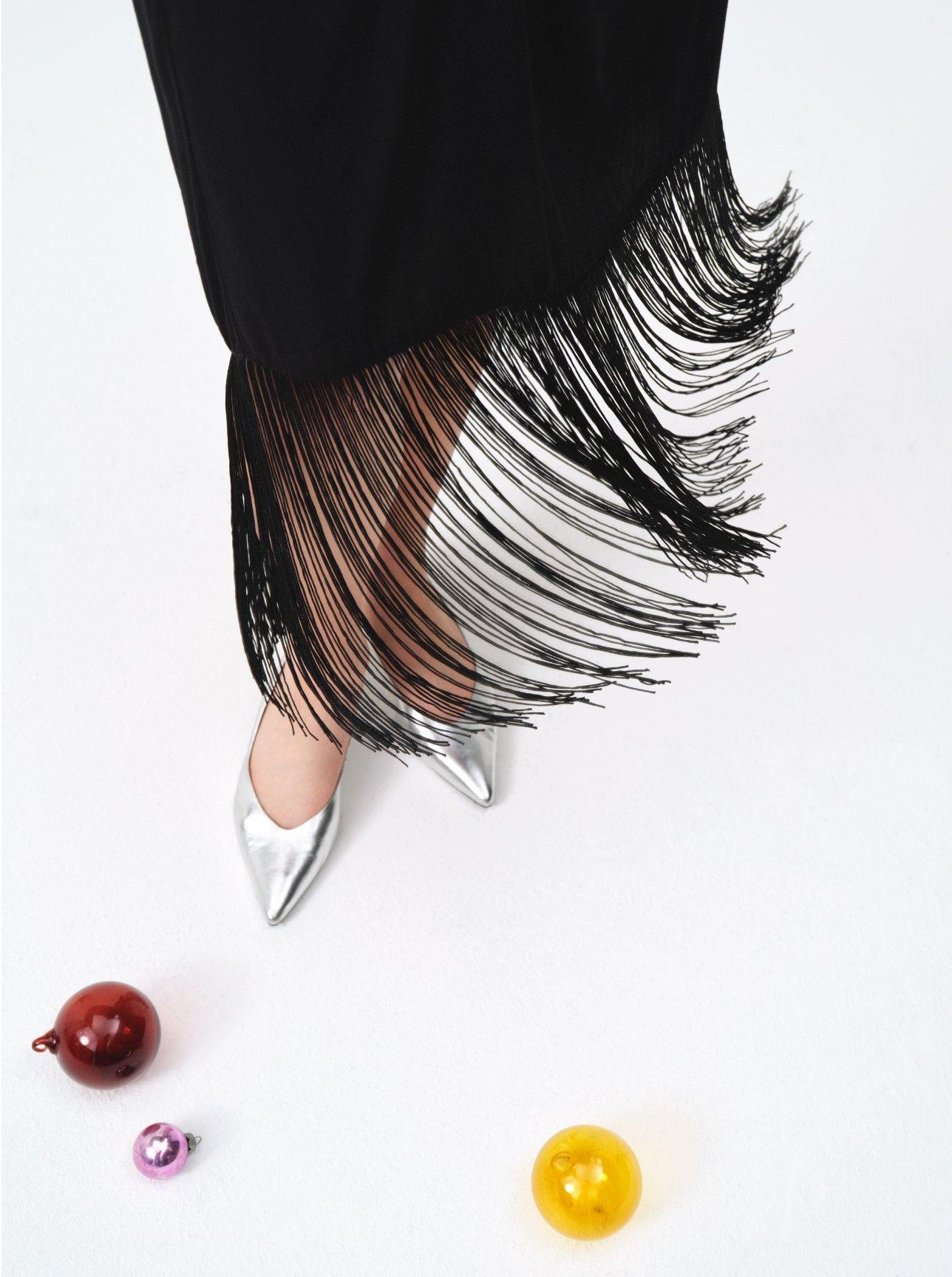 Our approach to party dressing is (and has always been) laid-back, but that doesn't mean passing on the sparkle. It's all about throwing on something special with something easy. Here are the high-low pieces we're flexing. See you on the dancefloor.
| | |
| --- | --- |
| The yellow cami Acid brights are trending, and a touch of satin makes it luxe. Our lace-trim cami looks great with jeans if you're segueing your favourite denim from daytime. And if drinks lead to dancing, add some sparkly earrings for the hell of it. | The fringe dress Fringing is the way to add drama if sparkle isn't your thing. And the throw-on, T-shirt shape of this dress makes it perfect for when we want to be dressed up, but not dressed up. |
| The crystal top We're thanking the 00s for this one. Crystal-embellished mesh is back, and we're loving it. Layer this sheer style over a cami and you're all set. Dial it back with denim to do it the Hush way. | The sequin dress Sequins all over. And why not? This is a dress you'll bring out every year for something or other. We're wearing it with flats, obviously. |
| The shimmer blazer Let's take a moment for the Hazel blazer. A shimmery and special piece that's surprisingly easy to throw on. Oh and you didn't think we'd forgotten matching trousers, did you? | The metallic tee dress We love brown, so we party-fied it. In this dress an easy shape meets a luxe shimmer, and you're ready for anything. |
| The sparkly bag Our Alma pouch bag is covered in sparkling crystal gems. Warning: may get more attention than you. | The black slip No bells and whistles, just a great black slip dress that's seeing you through the party season and beyond. Sometimes it's all you need. |